Finke – final leg sprint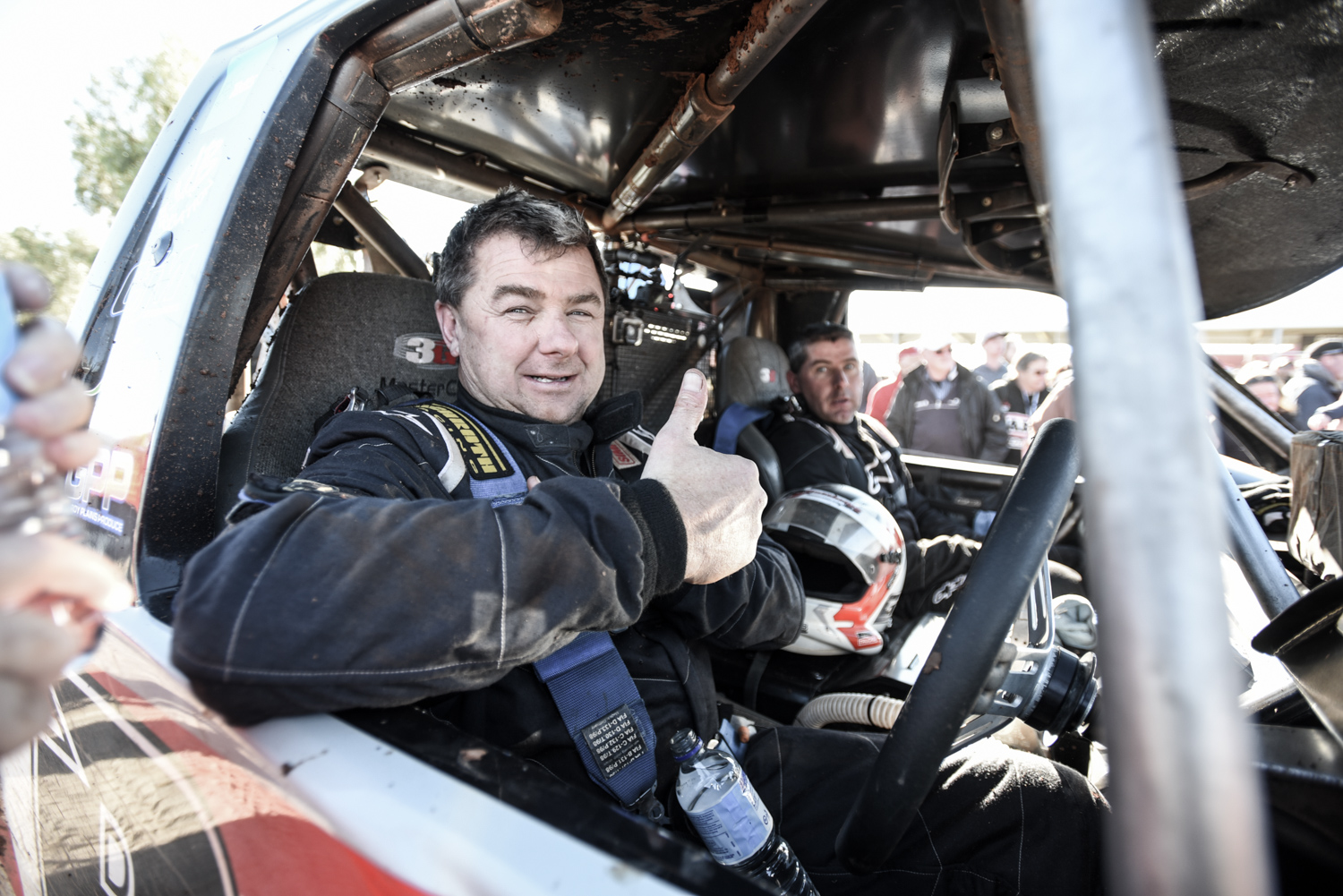 Team Toyo battle through injury and intimidating conditions.
The Queen's Birthday Monday means one things to off-road nuts. The race home. Camping overnight in Apatula, the race from Finke back to Alice Springs is where thoughts turn from survival to battle.
Team Toyo pushed for the top, rarely lifting and never backing down.
EXTREME TWO WHEEL DRIVE
The second fastest on the return race from Finke to Alice Springs, Greg Gartner left nothing on the table, hunting a podium with the screaming 6.0 litre Ford trophy truck.
"We were committed to push as hard as we could. We were in sixth gear almost on the limiter over the whoops, running around 200km/h. We held it flat," said Greg.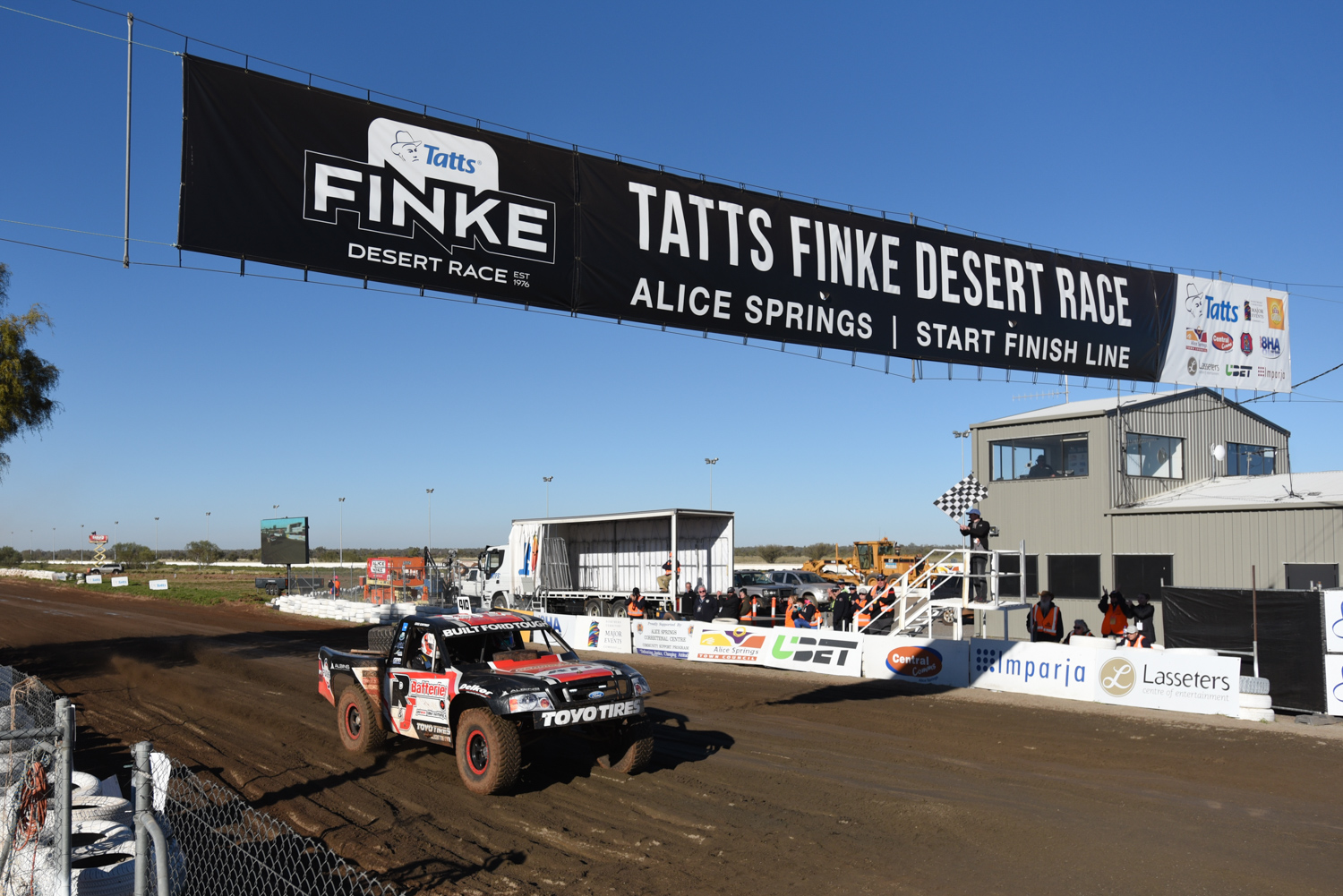 With an average speed of 120km/h (that's 10km/h faster than you do on the freeway), Greg and navigator Jamie Jennings battled the roughest Finke race track anyone had seen for years.
"We pushed, pushed, pushed. We have been having people comment on hard I was going."
Missing an outright podium by 28 seconds, the #410 trophy truck recorded a total time of 3 hours, 46 minutes and 27 seconds. Fourth outright for the race meeting and third in class, Greg carried a secret injury through the race that made every bump excruciating.
"I had a front rollover in Stadium Super Trucks in Sydney last year and I broke my collarbone. It didn't join and was six months broken. I had an operation five weeks ago, to put in pins and a plate. The doctor told me eight weeks but nothing was going to stop me racing the Finke!"
FROM THE FACTORY TO THE FINKE
The only car in its class to drive to and from the start line, the Wheels BT-50 has claimed second in class. With two Production 4WD class vehicles surviving the race, the finish is a testament to the team, the car and the tyres.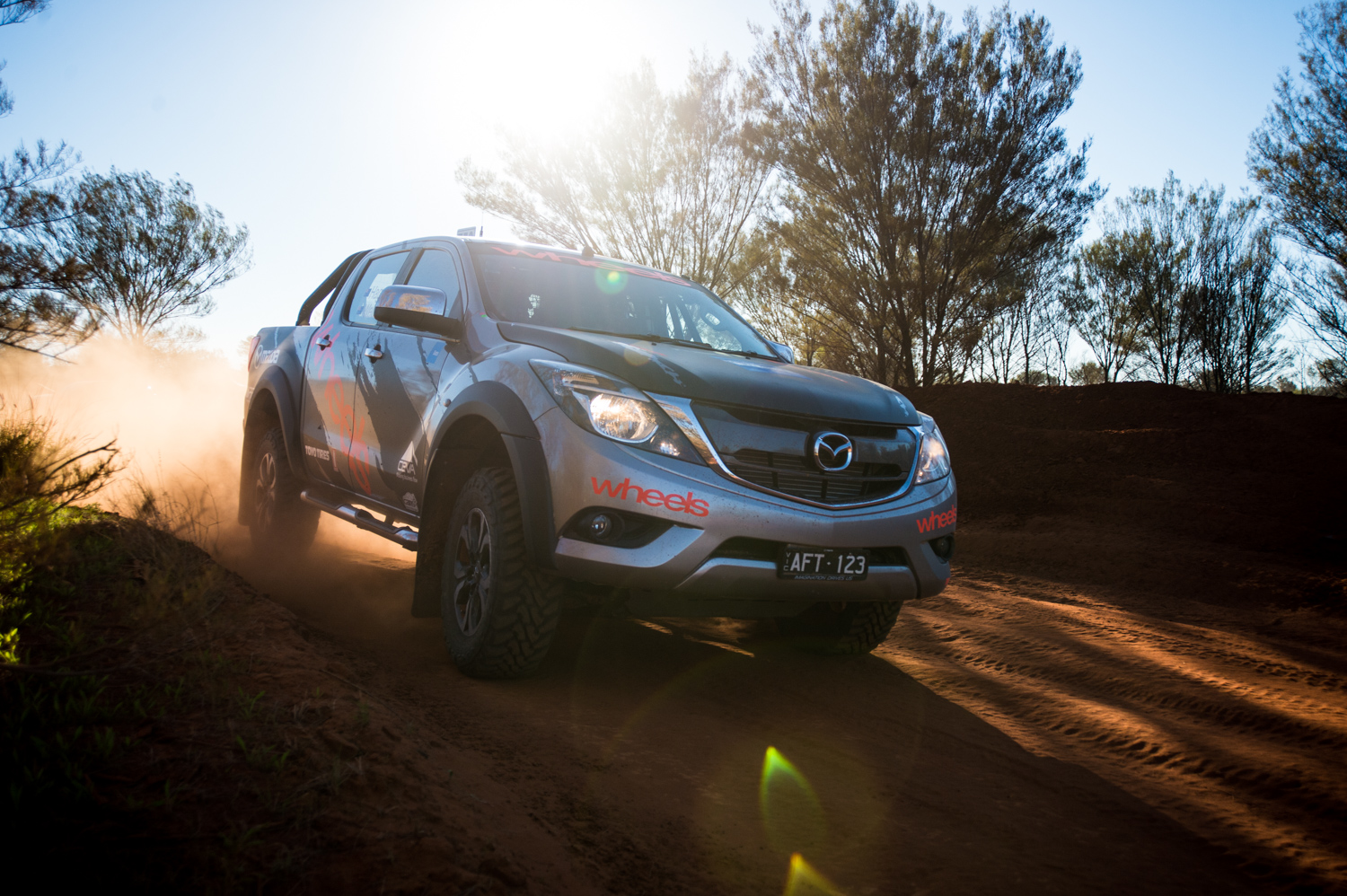 Toby Hagon, battered and unable to walk at the conclusion of the first leg, restarted this morning under threat of the nickname 'One Direction'.
"It's the hardest driving I've ever done, by miles, and I can't believe we made it - I've never punished a car that hard and had it keep going, just incredible," he said. "It's fair to say I underestimated just how hard it would be."
Weathering hits that killed the shock absorbers, battered the arches and boiled the power steering fluid on day one, the Toyo Open Country M/T's didn't let up.
"It was extremely rough. Listening to the experienced hands out here, it was the roughest they had ever seen it. I couldn't' believe it held together."
"Survival is number one at The Finke. It is so punishing. The real advantage of having a set of tyres like that was being able to punch pretty hard," said Hagon.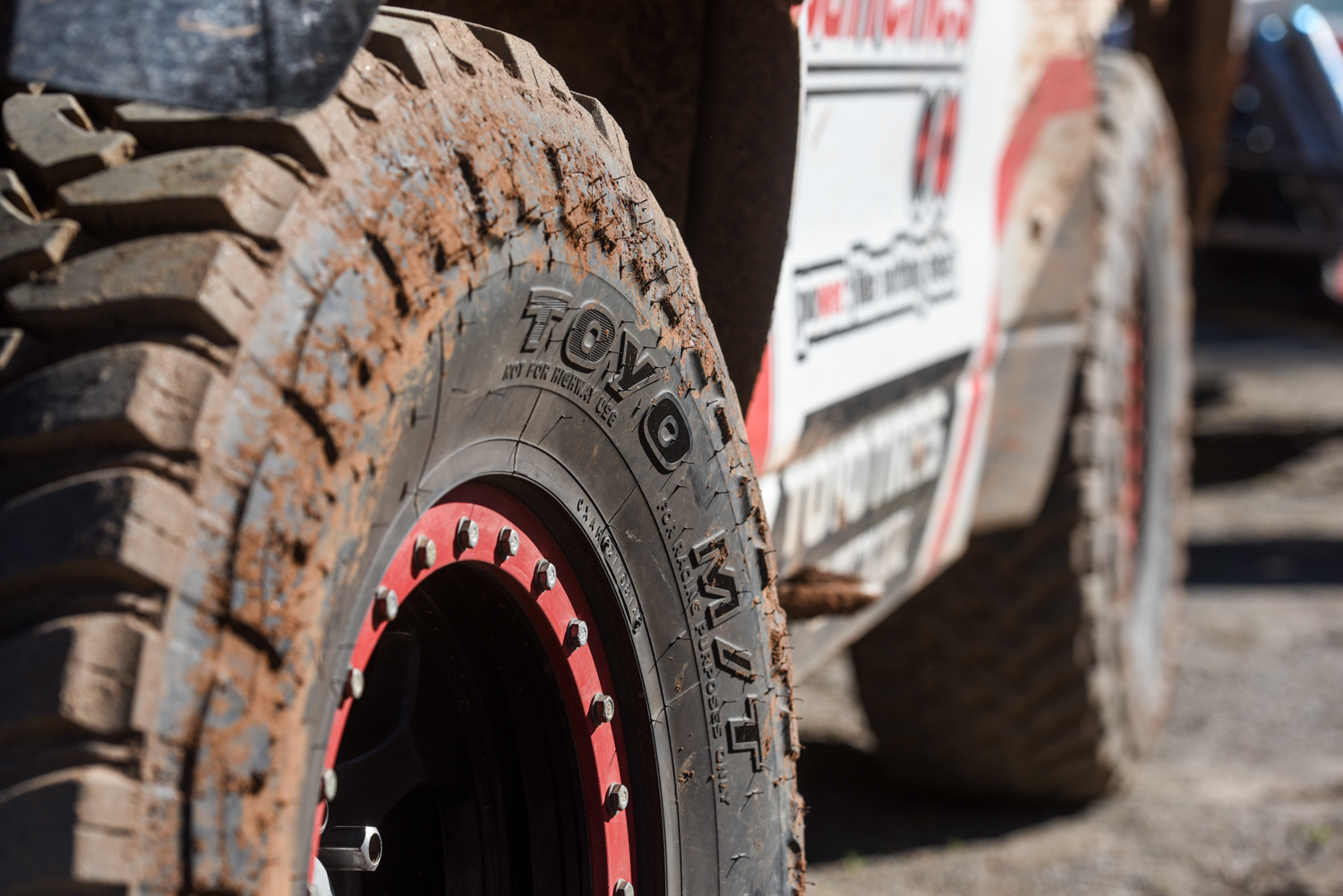 Team manager Robert Chadwick said the Open Country M/T tyres held up brilliantly.
"The tyres are in perfect condition. You could run it half a dozen more times with no problems at all."
Mechanically and physically devastating, what is it about Finke that keeps drivers and riders coming back?
Greg Gartner gave us an insight as to what drives him.
"It's a race against yourself. It's a race against the terrain. It's not even the other competitors. It's getting there and back on the roughest landscape in the world at high speed. It's a challenge, and we love a challenge."
Source: toyotires.com.au